1.)

2.)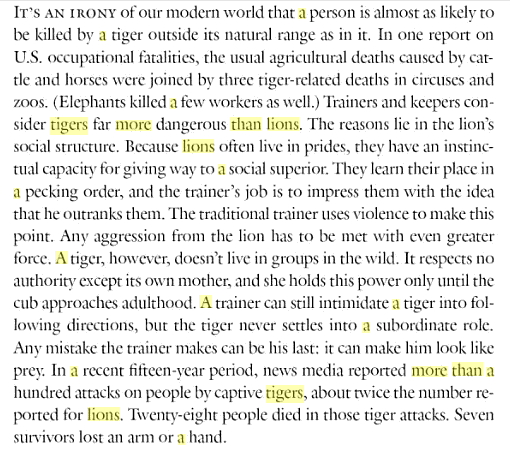 3.)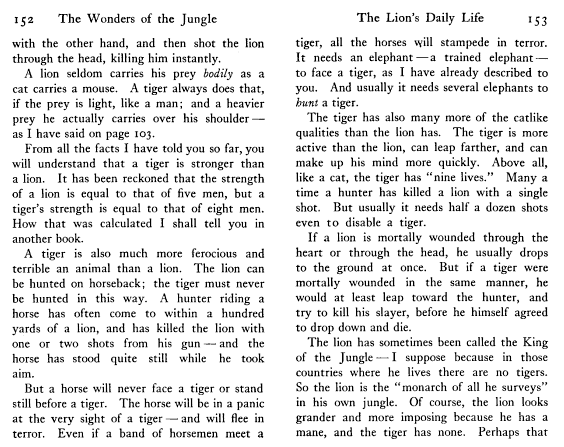 4.) From Sunquist;
5.)
"1.2.    Attacks on humans
The African lion occasionally preys on people (Skuja, 2002; Treves and Karanth, 2003; Quigley and Herrero, 2005). Even in the 21st century, lions eating humans is a serious problem in Ethiopia, Mozambique and Tanzania (Frank et al., 2006),

though the problem is not so severe in most other countries. Lions were third behind tigers and leopards (Panthera pardus) as human killers in a worldwide review

of declared cases of large carnivores preying on humans in the 20th century (Löe and Röskaft, 2004). Among wildlife species, however, the lion does not appear to be the most responsible for human deaths: in the Niassa National Reserve in Mozambique, for example, Nile crocodiles (Crocodylus niloticus) have killed 57"
6.)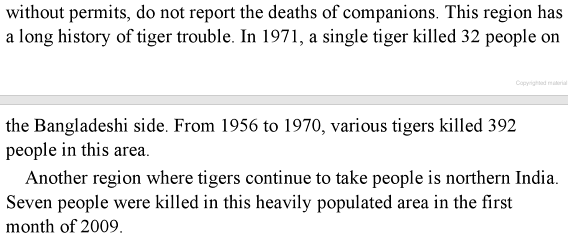 7.)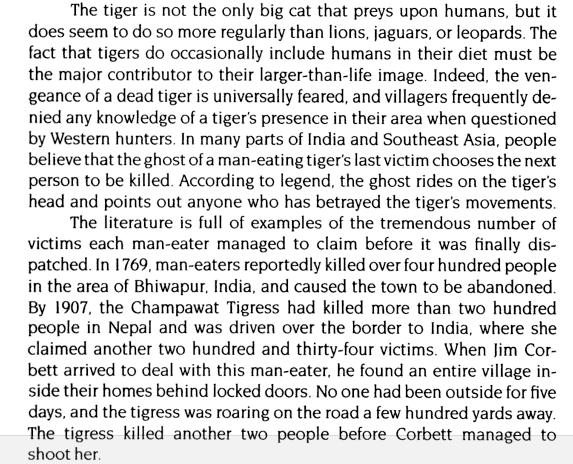 8.) Champawat tigress kills over 436 people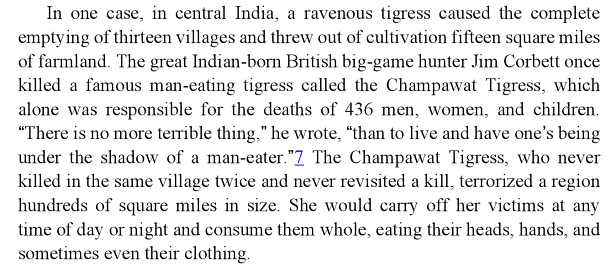 9.)
10.) From a lion & tiger hunter "American Rifleman - National Rifle Associate of America" - Page 287

11.)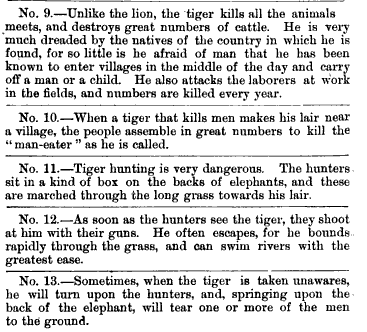 12.)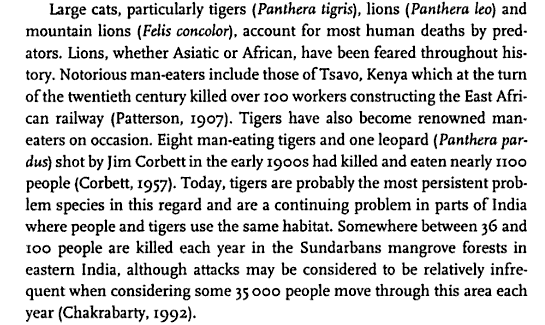 13.)

Relevant info only please.